Nova Southeastern University College of Osteopathic Medicine
Emergency Medicine Society Applicant Resource Page
Some of these links can be found on the main NSUCOMEMS page. These links contain more specific information about the interview process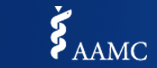 ERAS The Electronic Residency Application Service

NRMP The National Residency Matching Program
The Accreditation Council for Graduate Medical Education
This agency is responsible for the oversight and credentialing of allopathic GME programs.

The American College of Emergency Physicians

The American College of Osteopathic Emergency Physicians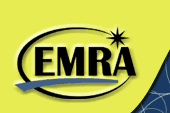 The Emergency Medicine Resident's Association
A portal to residency information, guidelines for writing a personal statement, residency life, etc. Membership in EMRA and ACEP is offered to medical students at a very reasonable price. Membership includes a subscription to Annals of Emergency Medicine and access to the entire website.

The Society for Academic Emergency Medicine/Virtual Emergency Medicine Advisor Page
SAEM maintains an up to date database of residency information and vacancies. Check out the medical student section.
The Emergency Medicine Resident's Association Match Guide
This is an internal website of EMRA that contains detailed information about the individual residencies and fellowships.
An Emergency Medicine Interview Guide
This is an excellent page sponsored by the University of Pennsylvania's Emergency Medicine Residency and Interest Group. The article is written by Dr. DeRoos, the Program's Director

Student Doctor.Net
This online discussion forum contains a VERY active emergency medicine forum. Each forum is easily searchable. Dr. Quinn Holtzheimer, an NSUCOM alum, is a constant presence as a forum moderator. Dr. Quinn currently trains at the University of South Florida/Tampa General Hospital Residency in Emergency Medicine.
Back to Allopathic EM Residency Home