NSUCOM Emergency Medicine Society
Rotation and Residency Information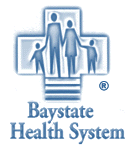 Currently, a rotation in emergency medicine is required of NSUCOM medical students. Students typically spend one month in an emergency room setting and learn skills under the direction of departmental attending physicians. Many residency programs sponsor third or forth year electives for medical students. The core EM rotation is completed at one of NSUCOM's affiliated hospitals. Medical students can rotate a wide variety of area hospitals including: Broward General, Memorial Hospital of Hollywood, Mt. Sinai Hospital and Medical Center, and Sun Coast Hospital in Largo, Florida. The rotation selection process is explained in detail during the second year at NSUCOM. It is common for medical students to solicit letters of recommendation during their required and/or elective rotations in emergency medicine. NSUCOM-EMS sponsors informational seminars on rotations throughout the school year. Current residents from the Mount Sinai/NSUCOM Emergency Medicine Residency program give a lecture on rotations and the match process.
The NSUCOM EMS Club does not mean to endorse a particular course of post graduate training. Rather, it is out intention to provide medical and PA students with current and reliable information about residency training in emergency medicine. To become an emergency medicine specialist, the graduate physician must complete a MINIMUM of three additional years. Osteopathic physicians can choose to match with either ACGME (MD) or AOA accredited programs. Keep in mind that Florida's osteopathic medical board mandates completion of the traditional one year rotating internship. The internship requirement parallels the AOA's philosophy of graduating physicians capable of providing compassionate, primary medical care. Osteopathic physicians who want to practice in Florida without completing the internship must apply to the state medical board for special permission. Check the AOA's official website for detailed application procedures and information about the much-discussed "Resolution 42," or Application for Approval of Allopathic Training as an AOA-approved internship.
Residency programs in emergency medicine are typically 3 to 4 years in length. Most follow a common curriculum and include rotations in internal medicine, pediatrics, critical care, trauma surgery, general surgery, and adult emergency medicine. Physicians who complete their 3 or 4 year program are eligible to sit for the board examinations. The American College of Emergency Physicians oversees board certification for ACGME/MD program graduates. The American College of Osteopathic Emergency Physicians certifies doctors coming out of AOA approved programs. A few emergency medicine programs are dually approved by the AOA and ACGME. Additionally, the ACOEP permits osteopathic physicians who completed ACGME/MD residency training to sit for the DO board examination in emergency medicine. Currently, most hospitals that hire emergency room docs seek out applicants who are BOTH board certified and residency trained. ACOEP and ACEP do not ordinarily permit specialty trained physicians who have not trained in an emergency medicine program to sit for the emergency medicine boards. Thus, family practice and internal medicine physicians who are boarded in emergnecy medicine have been "grandfathered" into the specialty by virtue of their valuable experience and patient care skills. The AOA/ACOEP and ACGME recognize that the emergency room is a dynamic and specialized environment. As such, patients receiving care for critical illness and injury should be tended to by appropriately trained healthcare providers.
Specialty training does not end with residency. Emergency Medicine is a broad based field that encourages interested physicians to expand their knowledge base. Through completing a post-residency fellowship, EM doctors can obtain additional training. Not all fellowship programs lead to board certification. Currently, several one to two year fellowship opportunities are available. Emergency medicine physicians can subspecialize in:

Toxicology*
Pediatrics*
Sports Medicine*
Emergency Medical Services / Prehospital Care / Disaster Medicine
Critical Care / Hospital Intensivist
Hyperbaric Medicine
Emergency Medical Informatics
Clinical Research
Cardiology


* leads to added board qualifications via ACEP or ACOEP
Physician Assistants can also obtain post-graduate training in emergency medicine. Several medical schools sponsor a year-long residency that permits PA's to hone their critical care skills. Residency training is not required of Physician Assistants working in the emergency room. The PA scope of practice is illustrated through individual hospital guidelines and the attending emergency room physician. Residency programs in trauma, surgery, emergency medicine and other specialties are available for physician assistants.

Residency Specific Links:



SAEM' s catalogue of ACGME and AOA approved residency programs
SAEM's catalogue of Emergency Medicine Rotations for Medical Students


Comprehensive listing of Physician Assistant Residency Programs (including EM and trauma)


Orlando Regional Medical Center Residency in Emergency Medicine
Mt. Sinai Hospital / Osteopathic Emergency Medicine Residency (Official Site)